Arise Arewa Summit 2023: Empowering Northern Nigeria's Future Leaders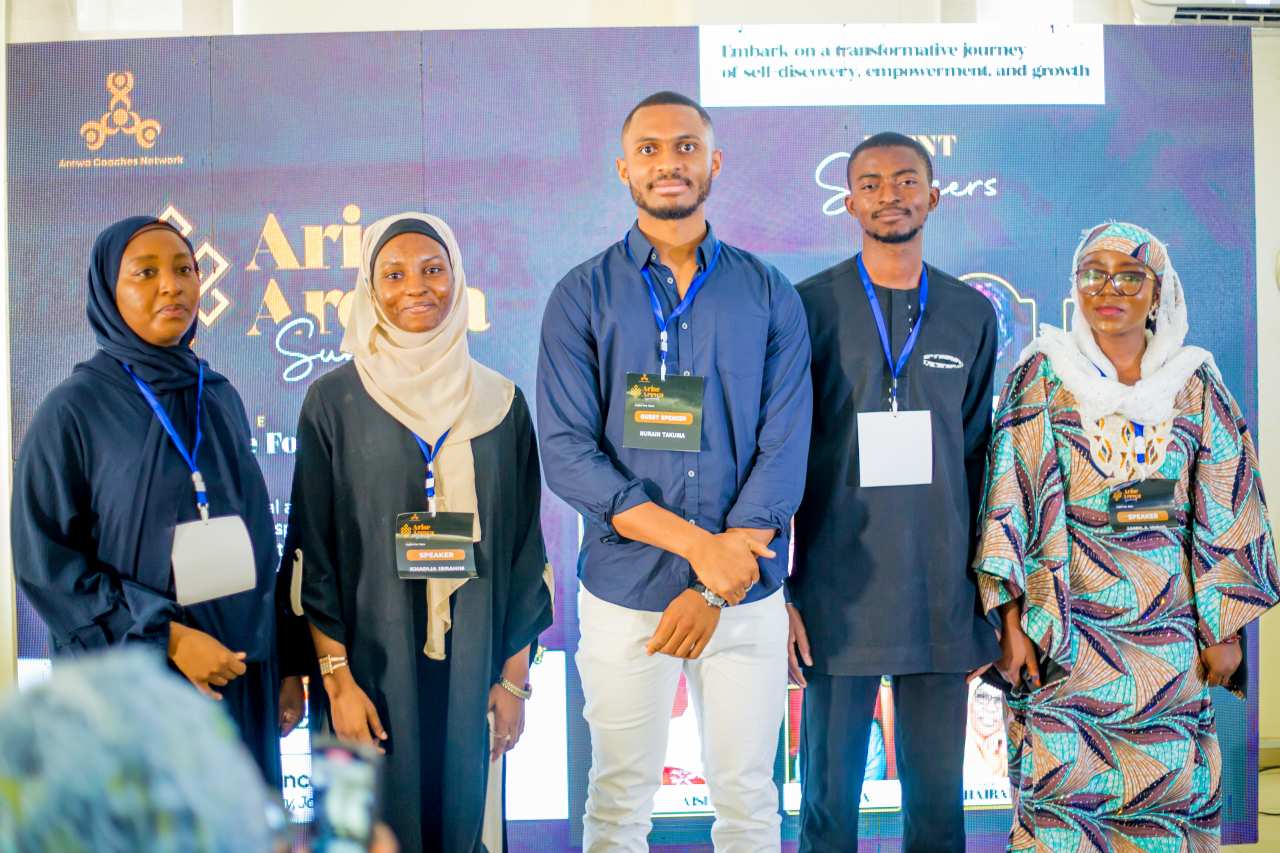 A Transformative Gathering of 100+ Attendees Emphasizes Personal Growth and Professional Excellence
The Arise Arewa Summit 2023, a highly anticipated event dedicated to personal and professional development, recently took place at The NAF Conference Center, Abuja.
The summit organised by the Arewa Coaches Network witnessed an inspiring turnout of over 100 attendees, comprising ambitious individuals, entrepreneurs, and professionals from across Northern Nigeria. With a theme of "Aspire for More," the summit delved into topics such as relationships, productivity, and personal development, leaving a profound impact on all participants.
Panel Sessions: Nurturing Insightful Discussions for Growth
The panel sessions were the cornerstone of the Arise Arewa Summit, where experts from the Arewa Coaches Network shared their knowledge and engaged in insightful discussions. The Relationship panel brought together renowned Marriage Coaches and Parenting Coaches, who delved into the intricacies of building strong and harmonious relationships within families and workplaces. Attendees benefited from effective communication techniques and strategies for fostering nurturing environments for personal and professional growth.
In the Productivity panel, Business Coaches and Productivity Experts offered practical tips to boost efficiency and achieve peak performance in professional endeavors. From time management to harnessing the power of focus, participants received valuable insights on optimizing workflows and adapting to the ever-changing business landscape.
The Personal Development panel was a transformative journey of self-discovery, resilience, and empowerment. Esteemed speakers shared experiences and strategies to unleash one's full potential, emphasizing the importance of a growth mindset in overcoming challenges and striving for greatness.
Keynote Speeches: Inspiring the Audience to Reach New Heights
The summit's keynote speeches left attendees inspired and motivated to aim higher in their personal and professional pursuits.
Hajiya Zainab M. Jaji, captivated the audience with her wisdom on building lasting and fulfilling connections. Her words resonated deeply, encouraging attendees to prioritize meaningful relationships as the foundation of a fulfilling life.
Mr M.T Ahmed delivered a dynamic speech on mastering time management and prioritization. With a focus on optimizing efficiency, the audience gained valuable insights to excel in their careers and achieve ambitious goals
Nurain Takuma electrified the audience with his transformative story. His emphasis on perseverance in the face of adversity left attendees feeling empowered and ready to embark on their own journey of growth.
Networking Opportunities and Collaborative Spirit
The Arise Arewa Summit provided a platform for participants to network with like-minded individuals, creating meaningful connections and fostering a supportive community. Entrepreneurs found potential collaborators and mentors, while professionals expanded their networks to explore new opportunities. The collaborative spirit throughout the summit reinforced the idea that success is best achieved together.
Conclusion: Empowering Northern Nigeria's Future Leaders
The Arise Arewa Summit 2023 was more than a gathering; it was a transformative experience that empowered Northern Nigeria's future leaders. The engaging panel sessions and inspiring keynote speeches left a lasting impact on the attendees, equipping them with the tools to navigate challenges, foster meaningful relationships, and unlock their full potential.
The success of the summit reflects the collective determination to aspire for more, igniting a fire of ambition and growth in every heart present. As the summit came to a close, participants left with renewed energy, armed with the knowledge and mindset to create a brighter future for themselves and their communities.
The Arise Arewa Summit 2023 was a testament to the power of unity, personal growth, and the unwavering belief that Northern Nigeria's potential is limitless. As the attendees return to their respective journeys, they carry with them the spirit of the summit – a spirit of progress, innovation, and the collective pursuit of greatness.