Deputy Speaker, Kalu bemoans rising cases of organ failure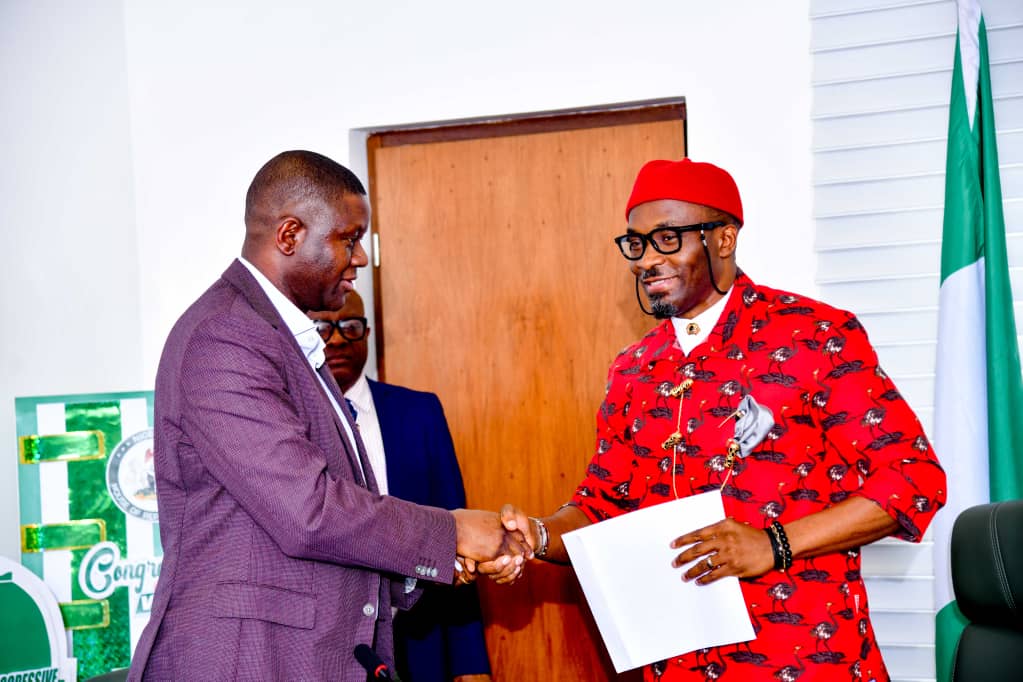 …as transplant association seeks laws to make organ donation compulsory
By Linda Ike
Deputy Speaker of the House of Representatives, Benjamin Kalu has decried the rising cases of organ failure in Nigeria.
Kalu said the organ failure has not only become a medical concern but also a challenge to the society.
He stated this on Friday while playing host to a delegation of the Transplant Association of Nigeria (TAN) who paid him a courtesy visit in Abuja.
He expressed happiness over the report of 700 successful kidney transplants carried out in the country by the Nephrology Association of Nigeria.
Kalu assured the association that the House will enact necessary legislations that will make available the requisite infrastructure and resources for more successful organ transplant in Nigeria. stressing that it will discourage Nigerians from going abroad on medical tourism.
He further assured that the parliament will collaborate with the Transplant Association of Nigeria (TAN) and other relevant authorities to ensure that the concerns were addressed.
He said: "Organ problems have become increasingly prevalent in our country, affecting numerous lives and families. The challenge of organ failure is not only a medical concern but also a societal one. It is encouraging to note that the Nephrology Association of Nigeria has reported over 700 kidney transplants carried out within our nation so far. This statistic underscores the strides we are making in addressing organ-related issues and gives us hope for the future.
"We stand ready to work in concert with the Transplant Association of Nigeria to further address this critical issue. The National Assembly recognizes the importance of collaboration and partnership in addressing healthcare challenges. We are committed to creating an enabling environment through policies, legislation, and funding to ensure that the necessary infrastructure and resources are available for successful organ transplantation programs.
"Collaboration is key, and we assure you that we are eager to join forces with your association to tackle the complexities surrounding organ transplantation in Nigeria. By combining our efforts, expertise, and resources, we can make significant strides toward improving healthcare outcomes and enhancing the quality of life for our fellow citizens."
On his part ,President of Transplant Association of Nigeria, Dr. Olalekan Oladise lamented the superstitions, myth and other belief systems such as reincarnation that had inhibited the donation of organs, suggesting that a legal framework be put in place to make it compulsory
He said the country was losing about 1.2 billion dollars annually to medical tourism abroad.