Elumelu Proposes N30b Capital Base for General Insurance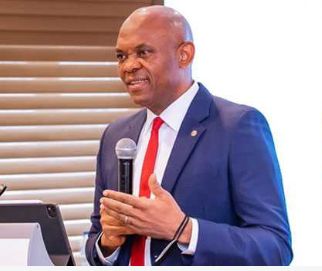 By Linda Ike
The Group Chairman, Heirs Holdings, Tony Elumelu has proposed N30 billion capital base for general insurance and N20 billion for life insurance firms in Nigeria to recapitalize the sector.
Elumelu also recommended N1 billion recapitalisation for insurance brokers while consolidated operators should have N50 billion
He made the proposal on Monday in Abuja, at the 2023 National Insurance Conference, organised by the National Insurance Commission (NAICOM).with the theme: Redefining Safety. "Insurance solutions to buildings and buildings under construction.
Elumelu said the N8 billion for capital base and N10 billion for general insurance initially used are not enough, calling for review of the dichotomy in insurance authorisation and licenses between life and non life.
He added that all insurers should contribute mandatory 0.5 of total revenue to drive industry awareness for five years, this according to him, will stimulate insurance awareness and boost enlightenment campaigns.
While noting that insurance creates a critical role to the growth of the nation's economy and needs to be embraced in Nigeria, he harped on the need for insurance companies to make the industry more attractive
The Commissioner for Insurance Olorundare Thomas said the National Insurance Conference is one of the initiatives of the Commission to achieve the objective of incentivizing the law enforcement agencies, State Governments, relevant professional bodies and all other stakeholders.
Thomas added that the conference will also sensitise the general public and create the needed awareness of the place of insurance in redefining safety in Nigeria.
He disclosed that the commission has opened up the insurance supply-side through licensing of twelve additional new entrants and expansion of insurance distribution.
The Chairman, Zenith Central Insurance, Jim Ovia urged the industry to deploy technology in its operations and processes, stating that application of technology would enhanced insurance marketing and penetration
He urged Insurance operators to collaborate with the mobile communications companies for enlightenment campaigns on insurance to extend the service to the interior parts of the country.