NDIC Boss Urges ICAN to Integrate Deposit Insurance System Courses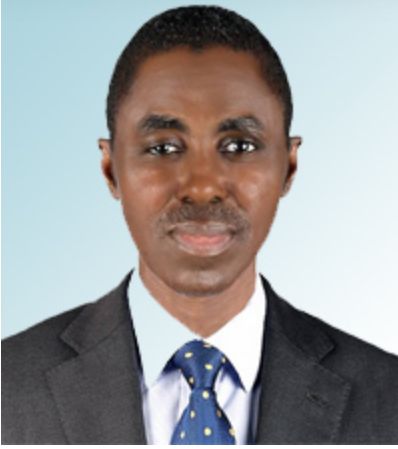 By Linda Ike
The Managing Director and Chief Executive Officer of the Nigeria Deposit Insurance Corporation (NDIC), Mr. Bello Hassan, has urged the Institute of Chartered Accountants of Nigeria (ICAN) to incorporate courses on the Deposit Insurance System (DIS) into its educational programs and modules.
Hassan made the call during a courtesy visit by the Governing Council Members of ICAN, led by the President of the Institute, Mr. Innocent Iweka Okwosa, to the Corporation's Management in Abuja.
He said including DIS courses within ICAN's training programs would enhance the understanding of DIS not only within the banking sector but also among professional accountants.
In a statement issued on Thursday by the Director, Communication and Public Affairs Department, Bashir Nuhu stated that Mr. Hassan described it as critical to bridging the knowledge gap on the mandate and achievements of DIS, its critical role in protecting depositors and its contribution to financial system stability.
He added that it would also address misconceptions of the benefits and limitations of the deposit insurance system.
Mr. Hassan further stressed the significance of public awareness in maximizing the impact and reach of the deposit insurance system throughout the general public and the financial sector as a whole.
He stressed that collaborating with ICAN and other stakeholders had become imperative to strengthen the effectiveness of the Corporation's operations to fully implement its mandate, given the novel nature of the scheme in Nigeria and globally,
While congratulating Mr. Okwosa on his assumption of office as the 59th ICAN President,.he encouraged him to ensure that chartered accountants uphold the Institute's values of accuracy and integrity in all aspects of their work.
He also reassured the Institute of the Corporation's unwavering support and partnership in furthering the practice of accounting in the country.
He also extended condolences to the Institute on the recent passing of the first chartered accountant in Nigeria, Mr. Akintola Williams who left a legacy of excellence and professionalism that has paved the way for the growth of the profession in Nigeria.
Mr. Hassan commended ICAN's commitment to maintaining zero tolerance for professional misconduct, asserting that this stance would continue to provide confidence to the Corporation and other stakeholders in relying on the work of accountants in fulfilling their mandates.
In response, Mr. Innocent Iweka Okwosa hailed Mr. Hassan for his exemplary leadership and the professionalism he has instilled in the Corporation's operations.
He noted that under Hassan's leadership, the Corporation has made substantial contributions to ensuring the safety and stability of the Nation's financial system, a crucial element for the growth and prosperity of the Nigerian economy.
According to them, the collaboration between NDIC and ICAN holds the promise of strengthening the knowledge base among accountants and financial professionals while fostering the growth and stability of Nigeria's financial sector