Reps Grill Malami over Missing 48 Million Barrels of Crude Oil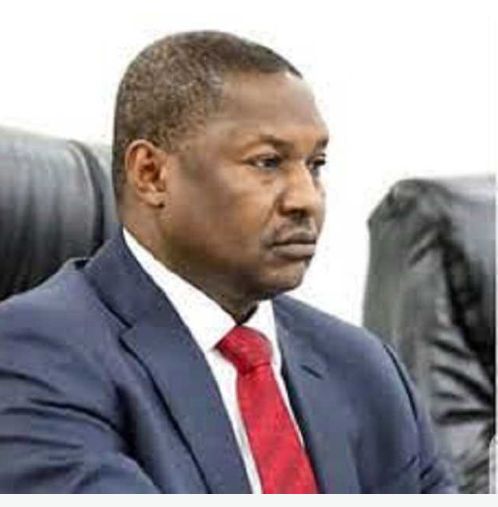 By Linda Ike
The Minister of Justice and Attorney-General of the Federation, Abubakar Malami (SAN) has again debunked the allegation of illegal sale of 48 million barrels of crude oil valued at $2.4 billion in China.
Malami retreated this on Thursday when he appeared before the House of Representatives adhoc committee investigating alleged loss of over $2.4 billion in revenue from illegal sale of 48 million barrels of crude oil export in 2015 including all crude oil exports and sales from 2014 till date
Accompanied by Beatrice Jedy-Agba, the Permanent Secretary of the Ministry of Justice/Solicitor-General of the Federation, Malami insisted that the allegation is false.
He said, "No documents was made available to me relating to this, I'm talking about a document made available by the whistleblower or the one made available by the system.
"Even when I am invited by this committee, not a single document was made available to me for consideration. In the absence of facts, in the absence."
Despite the submission of documents to the committee in response to a previous request, the lawmakers demanded additional evidence.
Malami asked the lawmakers to provide any relevant documents and facts at their disposal to facilitate the probe In the course of the proceedings.
Chairman of the adhoc committee, Mark Gbillah, acknowledged the receipt of confidential communication from President Muhammadu Buhari concerning the specific matter.
Gbillah said, "we have documents from well meaning and highly placed Nigerians and agencies regarding this allegation. We also have a correspondence from the DSS stating how they intend to go about the investigation as well as a correspondence from Mr. President.
"Even a former Minister of State for Petroleum Resources also wrote a correspondence to the National Security Advisor on this issue. We are surprised that you are not aware of this. We take exception to your statement that there is no basis for the investigation".
Gbillah indicated that the committee would address the matter privately with Malami to respect the classified and confidential nature of the information