Extension of Presidential Tenures Paves Way for Military Coups in West Africa — Ghanian President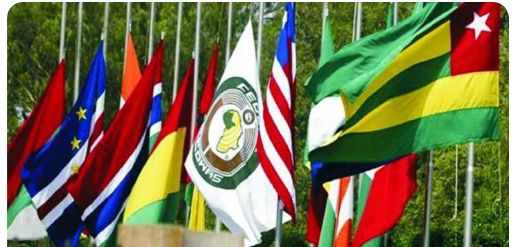 By Linda Ike
The president of Ghana, Nana Akufo-Addo, has urged ECOWAS Parliament to speak against extension of presidential tenures by some leaders in West Africa
Afufo-Addo said some leaders extend their tenures to strengthen their grip and power which creates room for military takeover.
He stated this on Friday at a high-level parliamentary seminar organised by the ECOWAS Parliament in Ghana with the theme: the challenges of unconstitutional regime change and presidential Term Limits in West Africa, –The Role of the ECIWAS Parliament
Declaring the seminar open, he said that democracy in West Africa is in danger, as the region is confronted with a difficult economic, political, social and insecurity situation.
He urged all countries to work hard to entrench the principles of democratic accountability in the citizens.
He further noted that the region is witnessing a significant decline in democratic relations despite considerable progress made by the community in the areas of democracy, good governance and rule of law since 1960.
He sad, " this observation is bitter and implacable , today four ECOWAS member states are led by military as a result of coup d'etat , this has unfortunately created a stare palpable anxiety and tension in every corner of the region, raising the spectra of regional instability which we thought had been banished forever. Equally a part is the culture of violence and disputes that characterise the period of electing some of our leaders.'
In his remark, Speaker of Economic Community of West African States, ECOWAS Parliament, Sidie Tunis, said the essence of the high level seminar is to determine what causes military takeovers, democratic regression, and political instability in the sub-region
Tunis urged politicians and policy makers in West Africa to denounce coup makers in all forms.
He said, 'We must denounce those who start constitutional and instructional coups with the same zeal and tones as we denounce military coups. We must publicly denounce corruption, poor leadership and anti-democratic forces while resisting those who seek to undermine our democracy.
" To that effect, the ECOWAS Parliament must take charge and ensure that national parliament carry our conflict prevention measures in addition to overseeing the effective operation of the ECOWAS early warning system".
The Head of Ghana delegation to ECOWAS Parliament, Alexander Afenyo-Markin said that the recent activities of unrest in the subregion should in no way provide a justification for military coups to overthrow a democratically elected regimes.