Abbas Begs Labour, Says Nationwide strike'll worsen challenges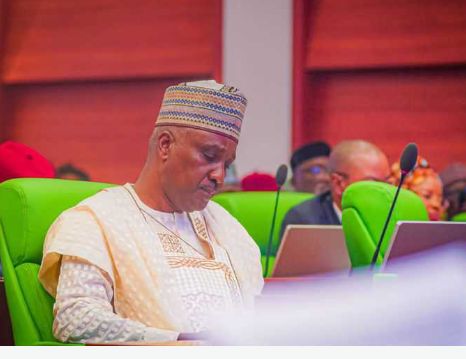 By Linda Ike
Speaker of the House of Representatives, Tajudeen Abbas has appealed to the Organised Labour Unions to suspend any planned strike action and allow the house to engage the executive.
Abbas made the appeal on Tuesday in his opening address to welcome members back from a two-month annual recess of the National Assembly,
He expressed concerns over the hardships occasioned by economic instability in the country, urging the Nigeria Labour Congress to consider the various actions being taken by the Federal Government to alternate the current hardship faced by Nigerians.
Abbas assured that the 10th house is committed to interface between the organised labour and Government to work out a realistic new minimum wage and other palliatives to enable citizens cope with the economic impact of the fuel subsidy removal, the downward fall of naira to dollar, skyrocketing cost of food and general high cost of living in the country.
He said that embarking on a nationwide strike will aggravate the already anger in the nation.
Abbas also noted that the Executive arm of Government was expected to present a 2023 Supplementary Appropriation Bill as well as the 2024 Appropriation Bill to the House in the coming days.
He stated that the 10th House would maintain the tradition established by the 9th House in terms of speedy consideration of the appropriation bills, which returned the country to a January-December budget cycle.