Health workers suspend strike for 21 days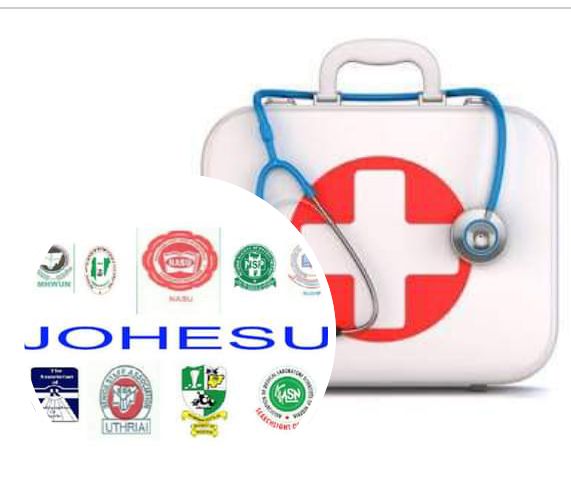 By Linda Ike
Joint Health Sector Union ( JOHESU) and Assembly of Healthcare Professional Association have suspended its strike action for 21 days after meeting with President Bola Tinubu.
National Vice President of the Union, Obinna Ogbonna, confirmed the development on Monday.
Ogbonna said the strike had been suspended due to the progress made during the engagement with president Tinubu.
He disclosed that the health workers called a meeting shortly after discussing with the president and decided to call off the strike and gave a 21-day ultimatum to the government to address the issue.
"We met with Mr President at the villa earlier today, and he pleaded with the striking health workers to give him the benefit of the doubt that he will resolve the matters amicably to our own benefit and positive results.
"The congress considered his plea and also said we should give a 21-day timeline to assess progress and commitment of state actors in resolving the issues". Ogbonna said.