Adamu's resignation not enough without his cohort, Uzodinma resigning as PGF chair —Ugochinyere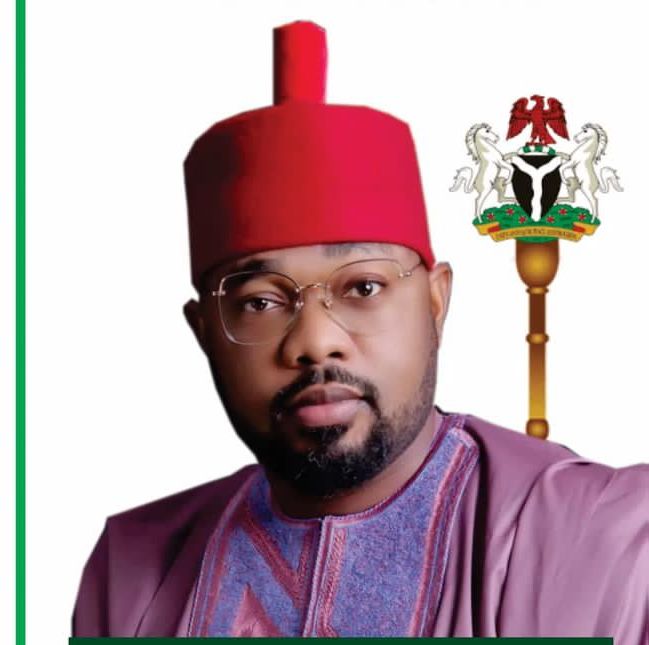 ….asks Tinubu, APC Govs to remove Uzodinma as PGF chairman, replaced with Gov Abiodun
By Linda Ike
A Federal Lawmaker in House of Representatives, Hon. Ikenga Ugochinyere Ikeagwuonu has reacted to news of Sen. Abdullahi Adamu's resignation as the National Chairman of the All Progressives Congress (APC).
The Lawmaker who is representing Ideato North/South federal constituency of Imo state said Adamu was consumed by his relationship with Governor of Imo State, Hope Uzodimma which made him walk into many political conspiracy that caused him his seat.
He said, "On Sunday night, news of Adamu's resignation hit the internet. New Telegraph gathered from reliable sources that Adamu resigned his position on the orders of President Bola Ahmed Tinubu. Correspondingly, the National Secretary of the party, Iyiola Omisore also tendered his resignation minutes after."
Ugochinyere in a statement on Monday described the development as a welcomed idea, urging President Bola Tinubu and APC Governors to complete the cleansing by removing Hope Uzodimma as Chairman, Progressive Governor's Forum and replaced him with Governor Dapo Abiodun.
The Lawmaker said he is not interested in the politics of the ruling party, but concerned about those who are not Royal but parade themselves as one, just to gain access to influence the President and security Chiefs into keeping Imo as a bloody battle field.
He opined that President Tinubu should expect more betrayal and sabotage from Uzodinma if he remains the Chairman of Progressive Governor's Forum.
Ugochinyere recalled how Adamu and Uzodimma have been fighting Tinubu since the days of presidential primaries, including their failed plot to topple the newly elected principal officers of the 10th National Assembly.
He pointed out the Gestapo Style in which Adamu, announced former Senate President Ahmad Lawan as the consensus presidential candidate for the party, against the will of the ruling Party's NWC.
Ugochinyere also disclosed how reluctant the former National Chairman of the APC was to fully endorse Senator Godswill Akpabio, Senator Jubrin Barau, Hon. Tajudeen Abbas and Hon. Benjamin Kalu during the campaign, as consensus candidates of the rilling party for National Assembly leadership positions.
He further pointed out Adamu's recent utterance that the APC had no hand in selection of NASS Principal Officers.
All these, according to the lawmaker is the handwork of Adamu and Uzodimma, adding that it is dangerous if Uzodimma is not removed as the chairman of PGF, hence they conspired to sabotage President Tinubu's ambition to become the president.
He said, "After Adamu's resignation Uzodimma should be next. Tinubu has to complete the cleansing to avoid further sabotage and instigation against him now and in the near future. Governor Hope Uzodimma of Imo State can manipulate the minds of new governors.
"The ruling party's NWC can also be manipulated with characters like Uzodimma running around. The only way to bring back stability and genuine working relationship between President and governors is for progressive governors forum chairmanship to be given to a man with proven character and integrity and not a political gate crasher like Hope Uzodimma."