ECOWAS Parliament, EALA Speakers Champion Legislations for Visa Free Movement, Integration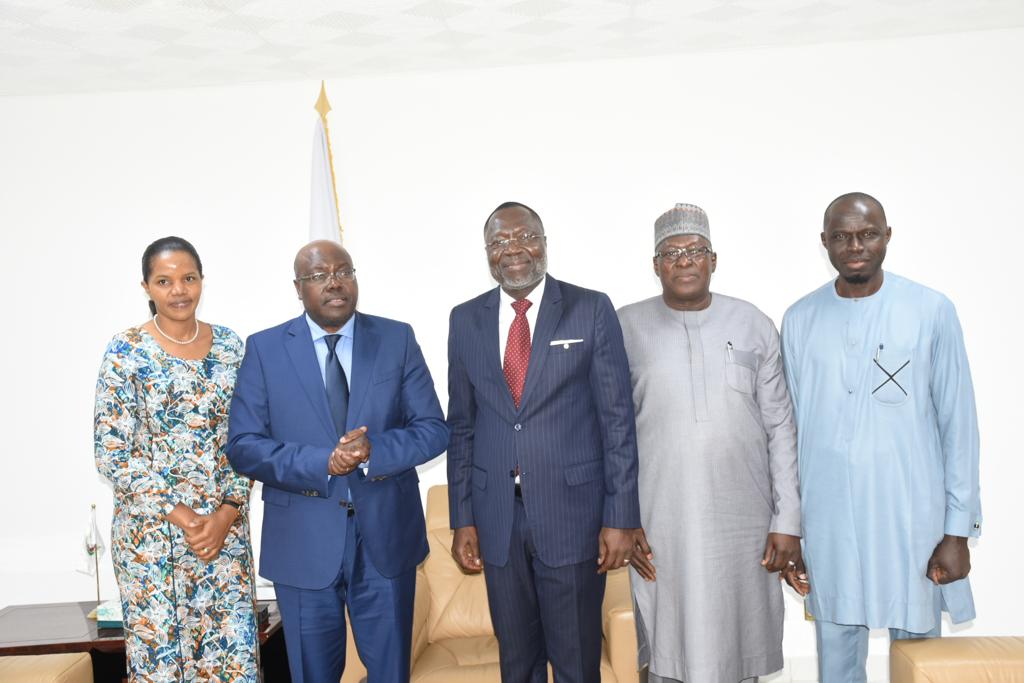 By Linda Ike
The Speakers of the Economic Community of West African States (ECOWAS) Parliament, Hon. Sidie Tunis and the East Africa Legislative Assembly (EALA) Ntakirutimana Joseph are set to foster integration, trade and free visa movement across both regions.
The speakers disclosed this in Abuja on Thursday after a meeting to map out the framework.
The EALA Speaker was on a courtesy visit to the ECOWAS parliament to discuss ways of strengthening the integration between both blocs for the interest of the people, to achieve a unified Africa.
Speaking to newsmen after a closed-door meeting, Tunis said both parliaments have agreed to come up with resolutions to enhance visa free movement across West and East African countries and to share knowledge on best parliamentary practices.
He said, "We have had a very short but important discussions bothering on the two institutions as to how we can collaborate in the interest of the people of the two regions.
"For the first time, these two regions have agreed as a parliament to work together to make sure that we bring them together.
"If these two regions through the parliament can work together, we will be bringing Africa together.
"Free movement is key within our regional body, our aim is integration. Free movement is an integral part. The aim is to work together for Africa to become one.
"If the two regions collaborate, we believe we can come up with resolutions that can enhance free movement of people from West Africa to East Africa and from East Africa to West Africa.
"Like West Africa, the ECOWAS Parliament is playing a very important role in ensuring that we have free movement. And it is the same thing that we want to collaborate with EALA, so that both regions can collaborate to integrate.
"So the whole idea of EALA and the ECOWAS Parliament is to see how we can share these ideas and see how we can take into consideration what is good in EALA bring to ECOWAS and what ECOWAS has that will be of good to EALA."
On his part, Joseph said strengthening collaborations between ECOWAS and EALA that will also foster free trade between citizens of both blocs is a legacy he would want him and Tunis to be remembered for.
"ECOWAS and EALA have been working together. learn from each other and our dream is to make Africa one, Africa that will be with free movement, free business.
"Africans should be leaving North to south with no visa, doing business. We want to have a legacy when we leave," Joseph said.
Both speakers also spoke on supporting the candidature of Tanzanian House of Assembly, Tulia Ackson as President of the Inter Parliamentary Union (IPU).
According to Joseph, Africa clinching IPU's Presidency after 100 years of the Union's existence is an opportunity that must not elude the continent.
They later went in for a closed-door meeting with the President of the ECOWAS Commission, Omar Touray.